Is it bad to be too busy to blog?
2022 has been another year of challenges, but little Suds Pharm is still adapting and growing in the face of supply chain problems and unbelievable inflation. We continue to produce great soap, easy on the skin, with great smells, lots of suds, and no added dye. Our soap is made to be all used up!
We have introduced some new scents locally, concentrating on the needs of the guys, but found that women like these new products too. The best sellers among them will soon be up on the site, for purchase online.
The last two years have been a time of exploring the potential of new herbal additives in the soaps. The next one that we intend to trial is Marshmallow, Althea officinalis. (We grow our own).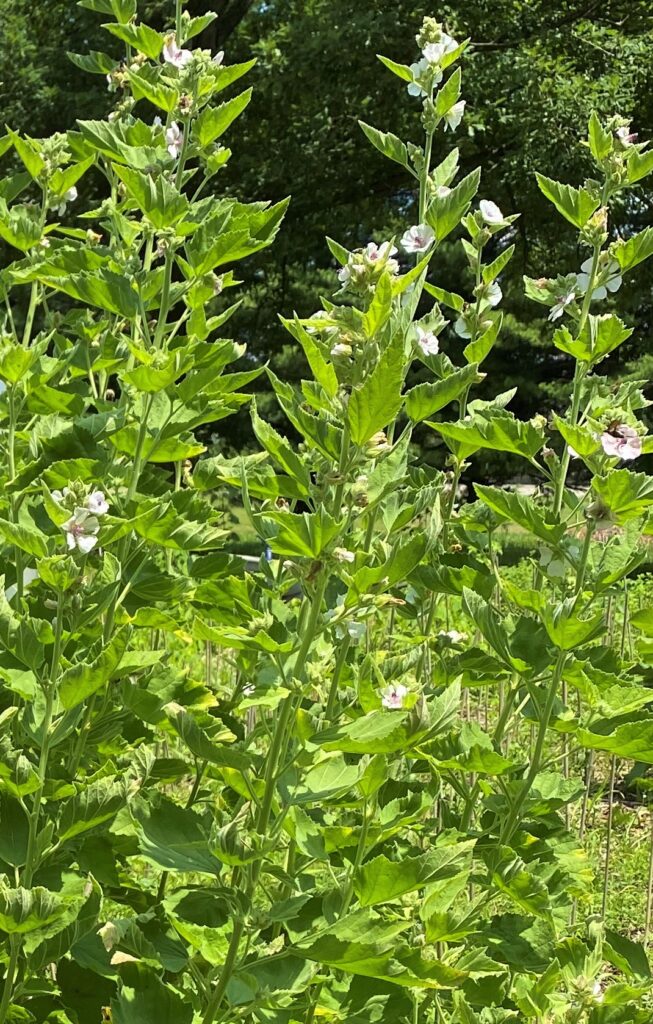 Bad news is that our shipping flat rate price will go up to match what USPS is charging for the smallest size package. We recommend that our regular shoppers buy larger quantities, less often, and combine orders with their friends to save on shipping. If you buy more bars than will fit in that smallest USPS package, the shipping charge remains the same. We held down prices on our products for as long as we could, but there will be increases in 2023. Think about grabbing some bars in the next couple of months before this happens.
Inflation is spanking us all. SudsPharm remains committed to hold down prices for our customers as much as possible by sourcing economical ingredients, and streamlining our production processes while maintaining the high quality of our soaps.
After a busy farmer's market season, we are heading to a few more Craft shows before the year ends. 11/19 we are at the Milan Craft Show, at the High school in Milan, IN. This show usually has about 200 vendors. Another is at St. John's in Dover, IN, on Indiana Route 1, on Sat and Sunday the first weekend of December 12/3 and 12/4. A large number of houses, businesses and shows will be participating in Christmas in Indiana, a holiday drive in the area that weekend.